Barrie Courthouse Expansion
This challenging project involved construction of a new one-storey addition in the courtyard of the Barrie courthouse with links to the existing building. The addition was erected within metres of the existing operational courtrooms on three sides and comprised a new courtroom, judges' chambers, a jury room and washrooms. Interior scope included architectural finishes, mechanical, electrical, communication and major security work. Exterior work included site services and landscaping. Work was completed in a high-security environment with a very aggressive schedule and restricted working hours.
CLIENT
MHPM Project Managers Inc.
CONSULTANT
NGA Architects
BUDGET
$4.2 million
CONTRACT TYPE
Stipulated Lump Sum
SIZE
5,000 sf
LOCATION
Brampton, ON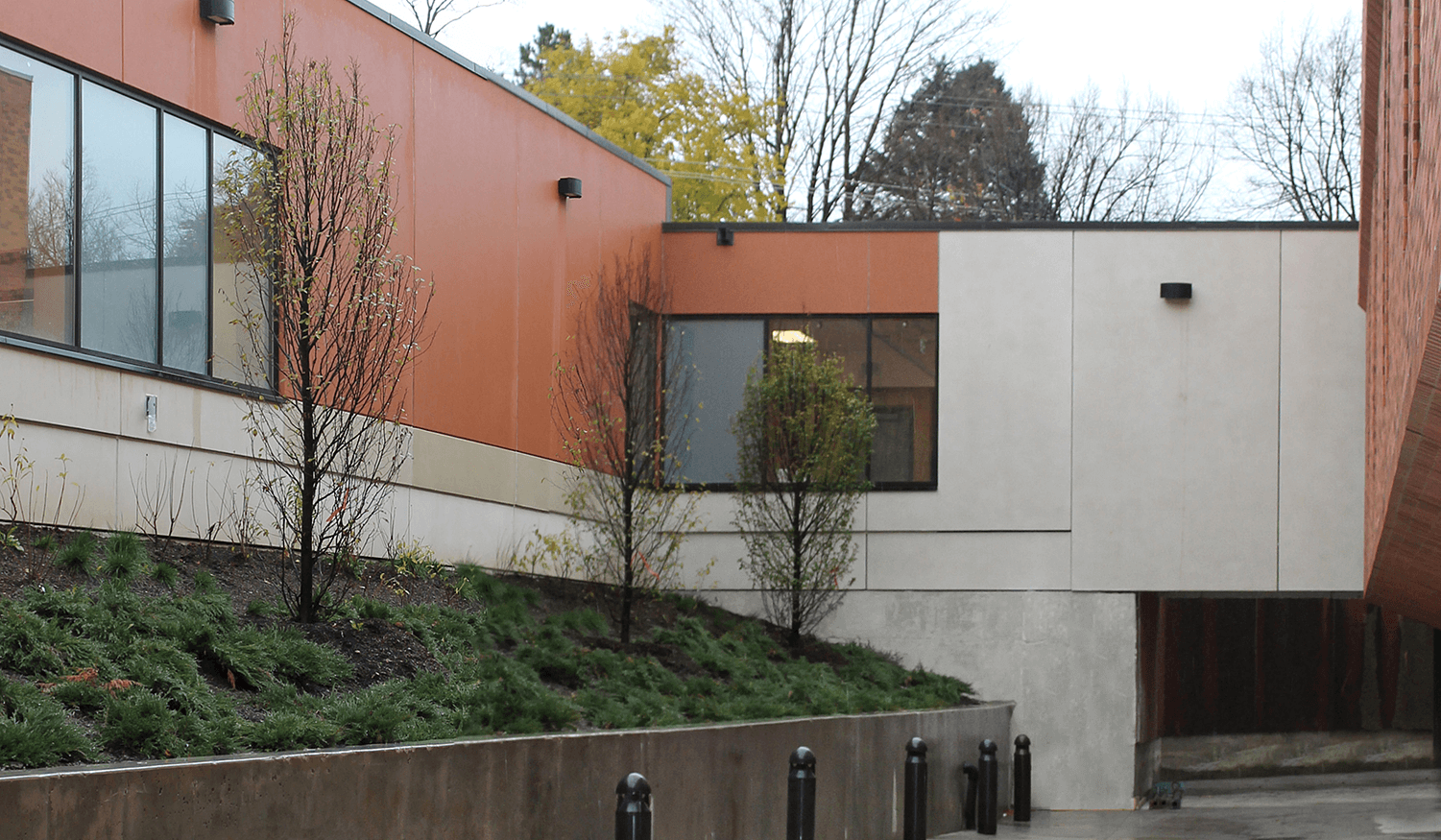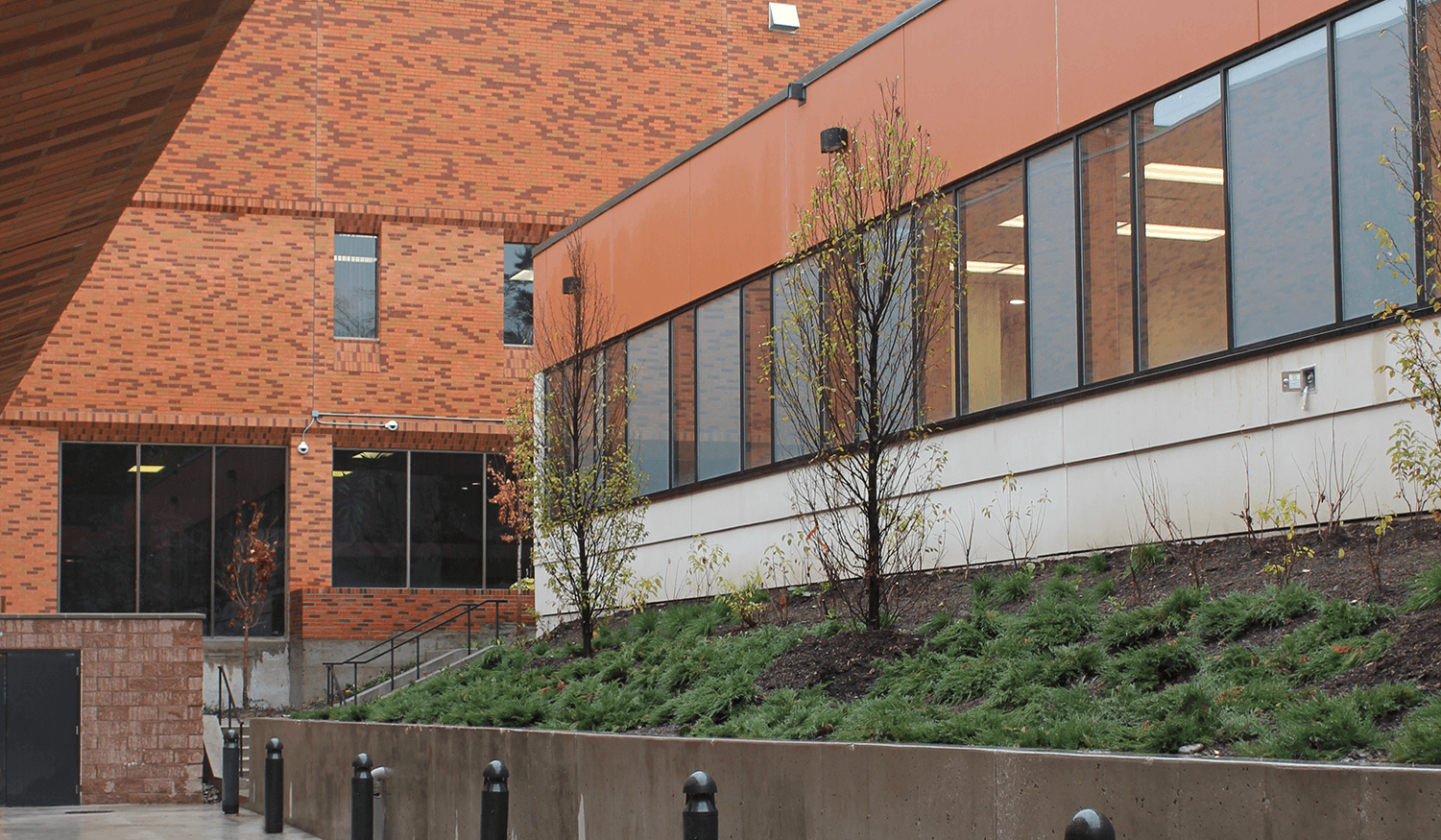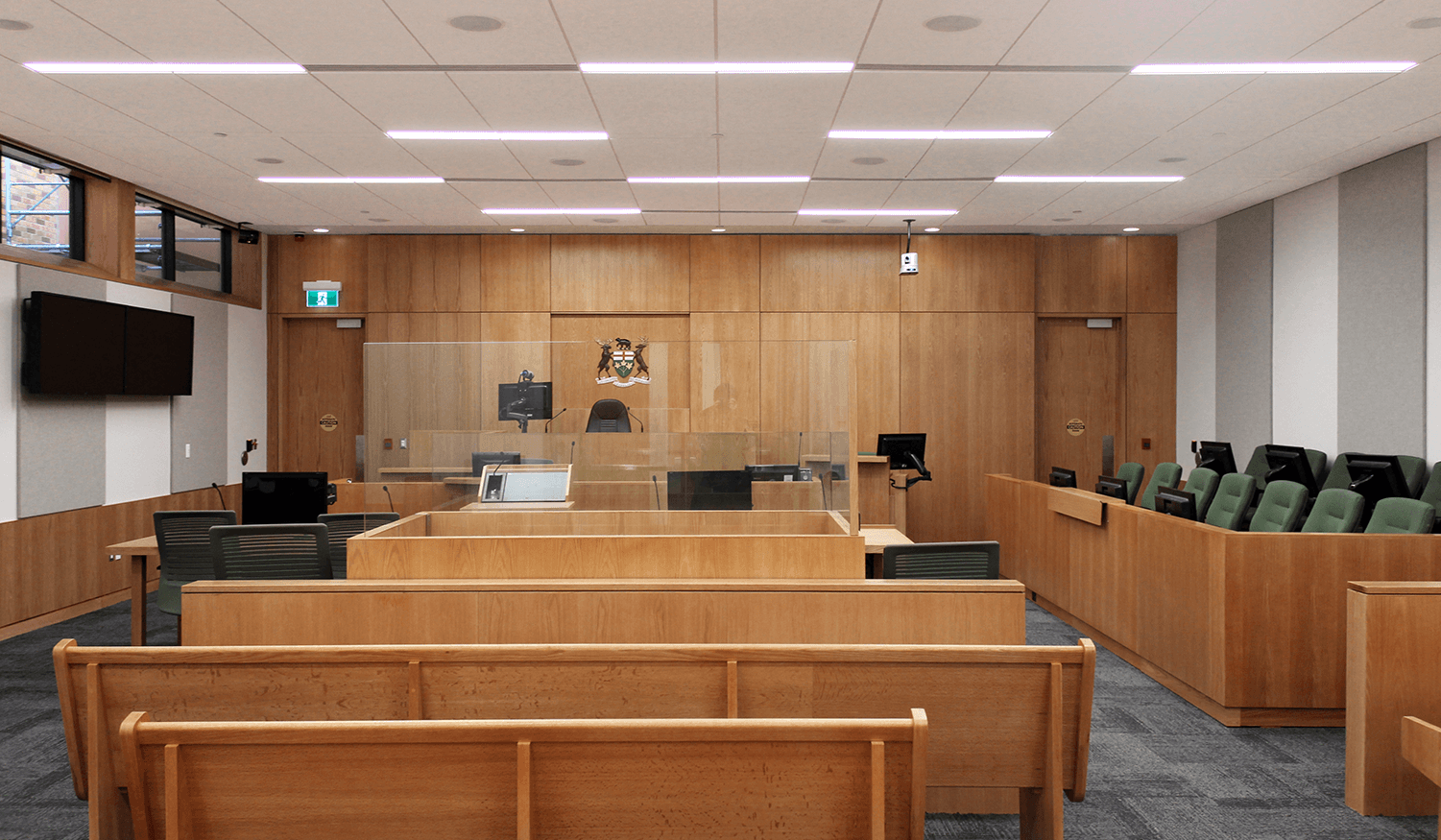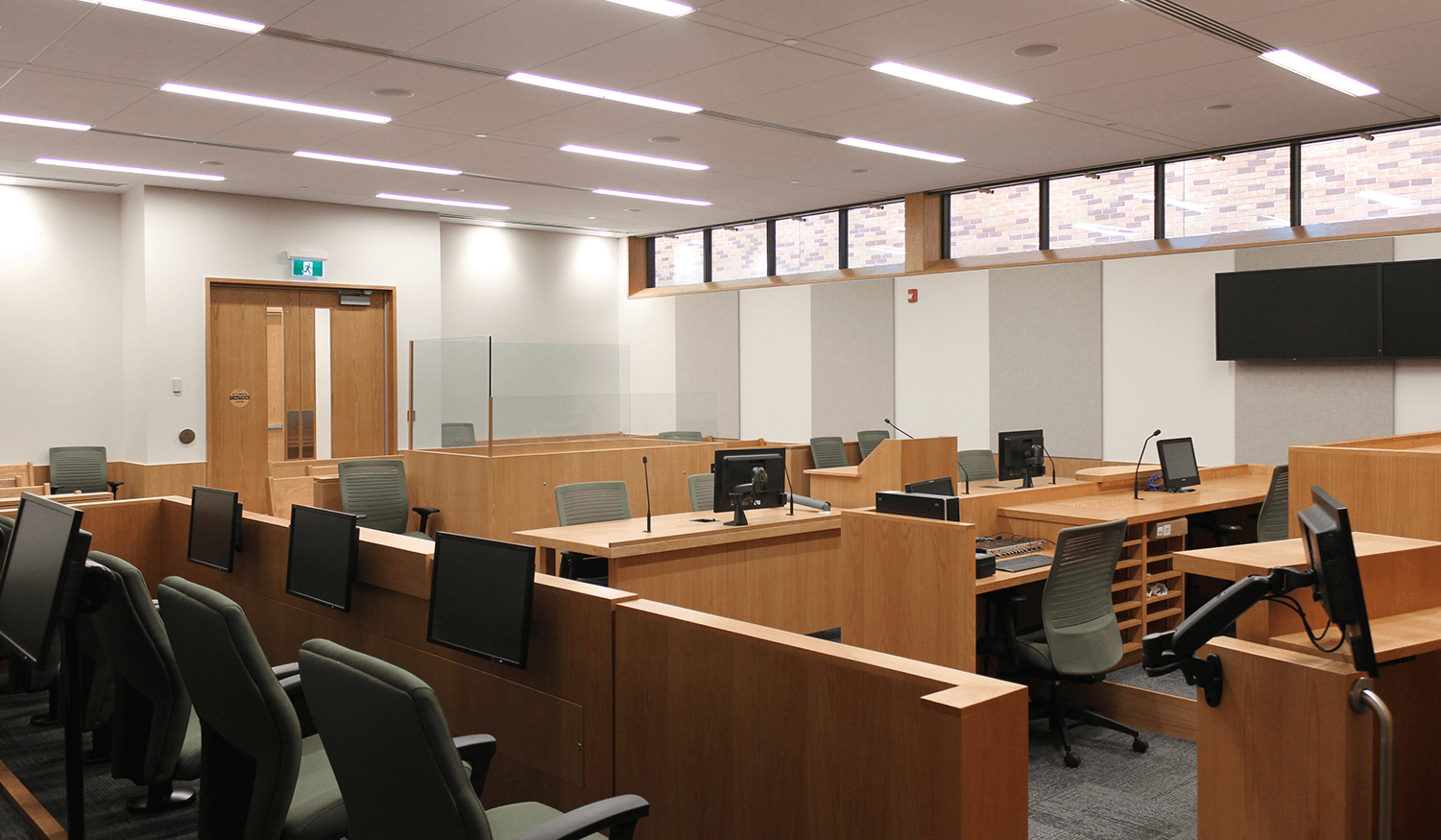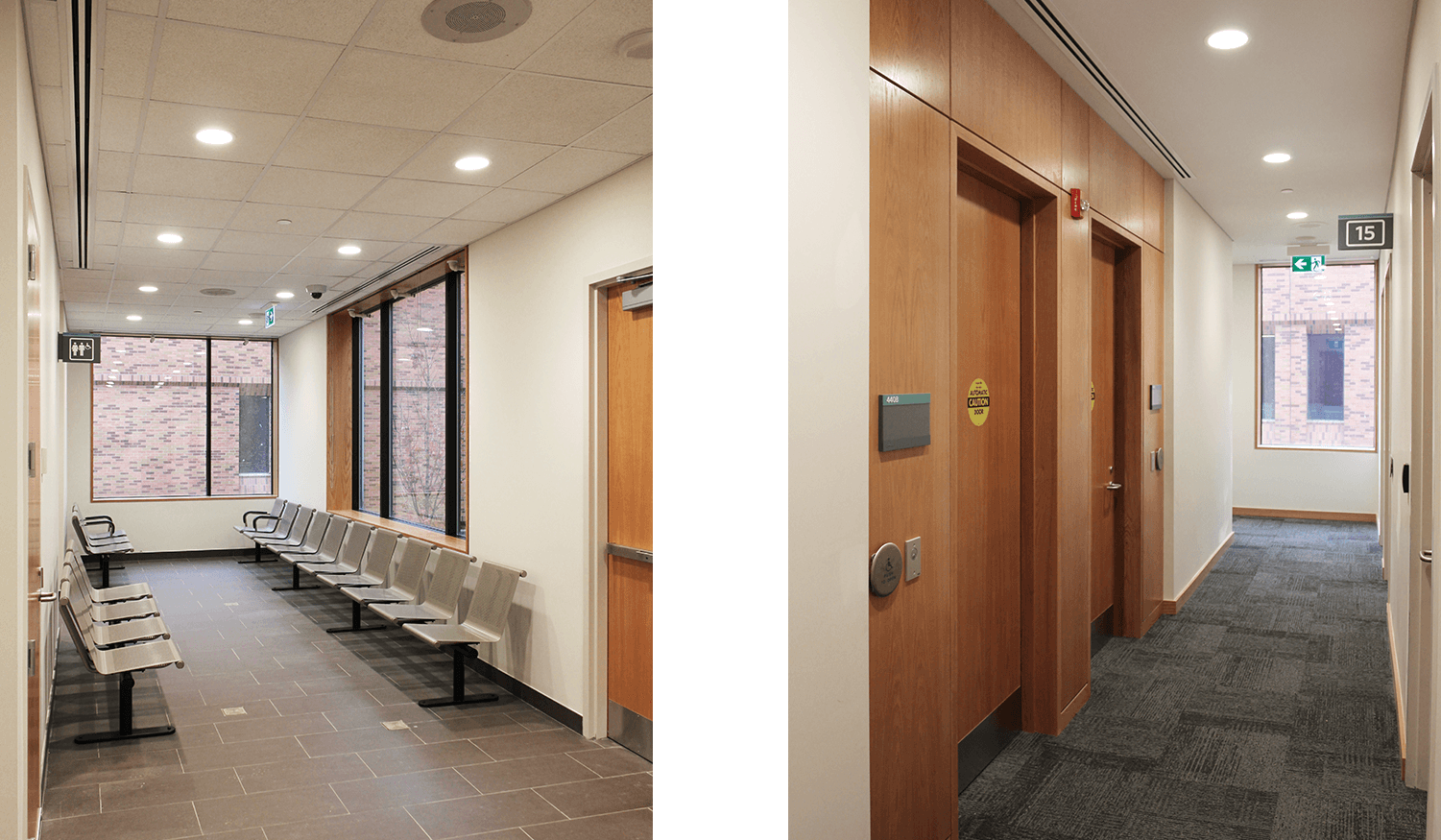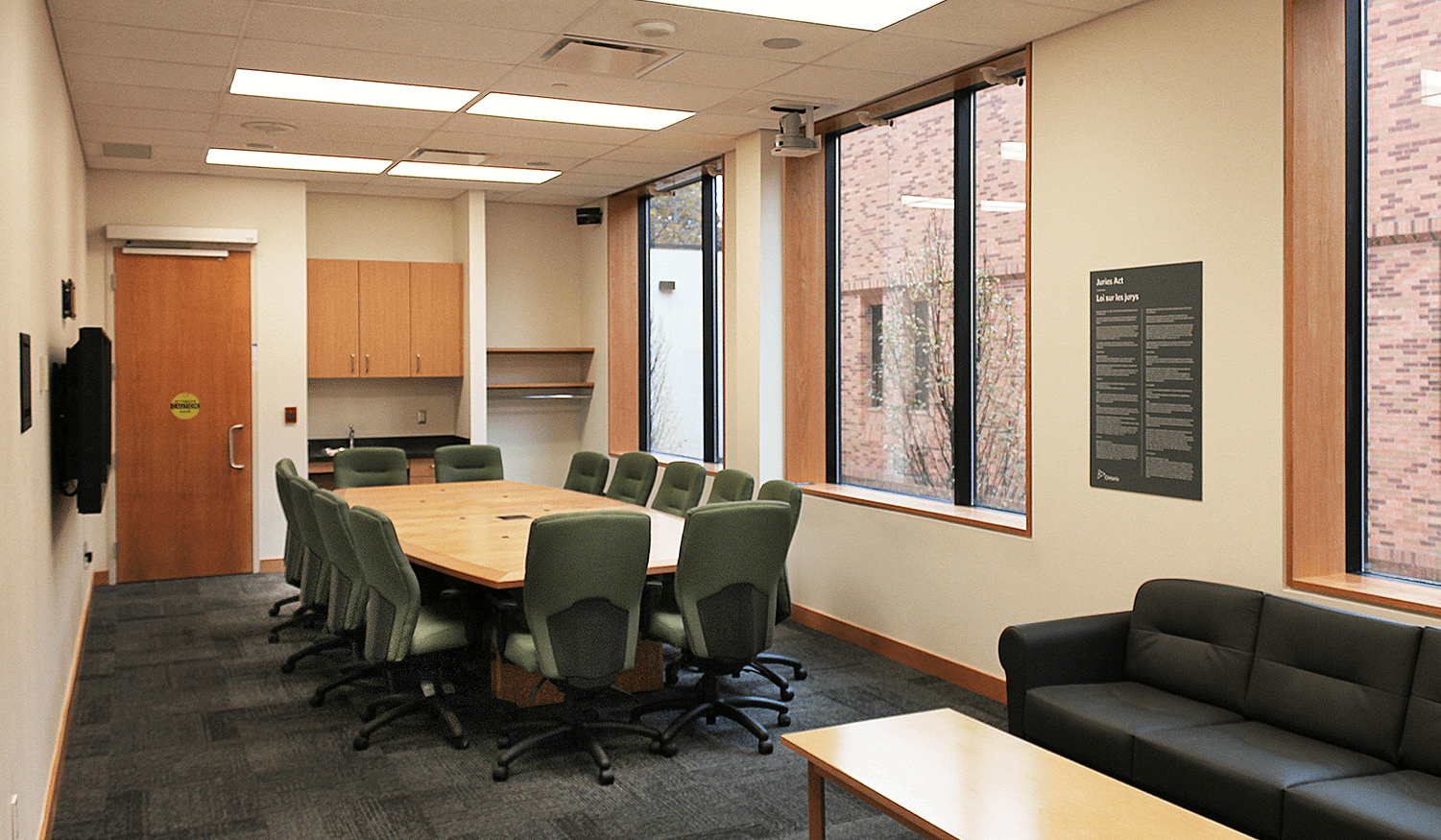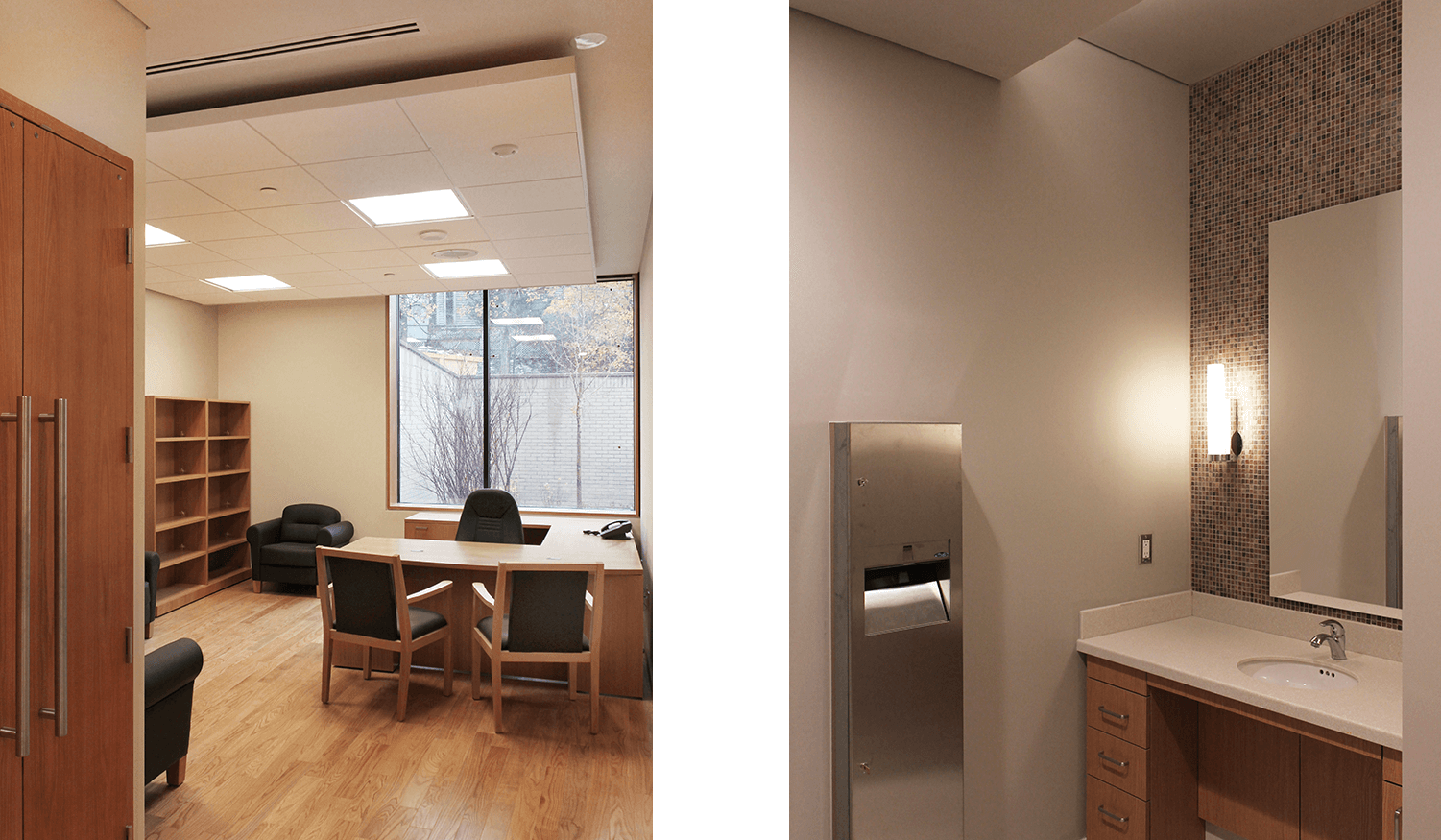 P213029_BarrieCourt_1_SC1
P213029_BarrieCourt_2_SC3
P213029_BarrieCourt_3_Court2
P213029_BarrieCourt_4_Court5
P213029_BarrieCourt_5_JC1+WA1
P213029_BarrieCourt_6_JuryRm2
P213029_BarrieCourt_7_JC2+JWC