Université de l'Ontario français Campus Project
This 50,000 sf shell and core fit-out project provided a mixture of office/ meeting rooms, co-working, and open and collaborative areas. Areas within the floor plate were zoned to accommodate the administration, learning and collaboration requirements, which include electrical and mechanical rooms, data centre, washrooms, kitchenettes and servery, offices, meeting rooms, workrooms, boardroom, classrooms, open work spaces, and seating areas. The whole project team worked together to ensure the design concept was advanced to apply for the Building Permit in just 4 months (the architect was procured only two weeks prior to BDA's award).
The project was split into three main areas during construction, to simplify the detailed planning of the work for follow-on trades. This also facilitated progress monitoring, and planning for social distancing to accommodate restrictions due to COVID-19.
Photos © Tom Arban Photography Inc.
CLIENT
Université de l'Ontario
CONSULTANT
Gow Hastings Architects
BUDGET
$13.7 million
CONTRACT TYPE
Construction Management
SIZE
50,000 sf
LOCATION
Toronto, ON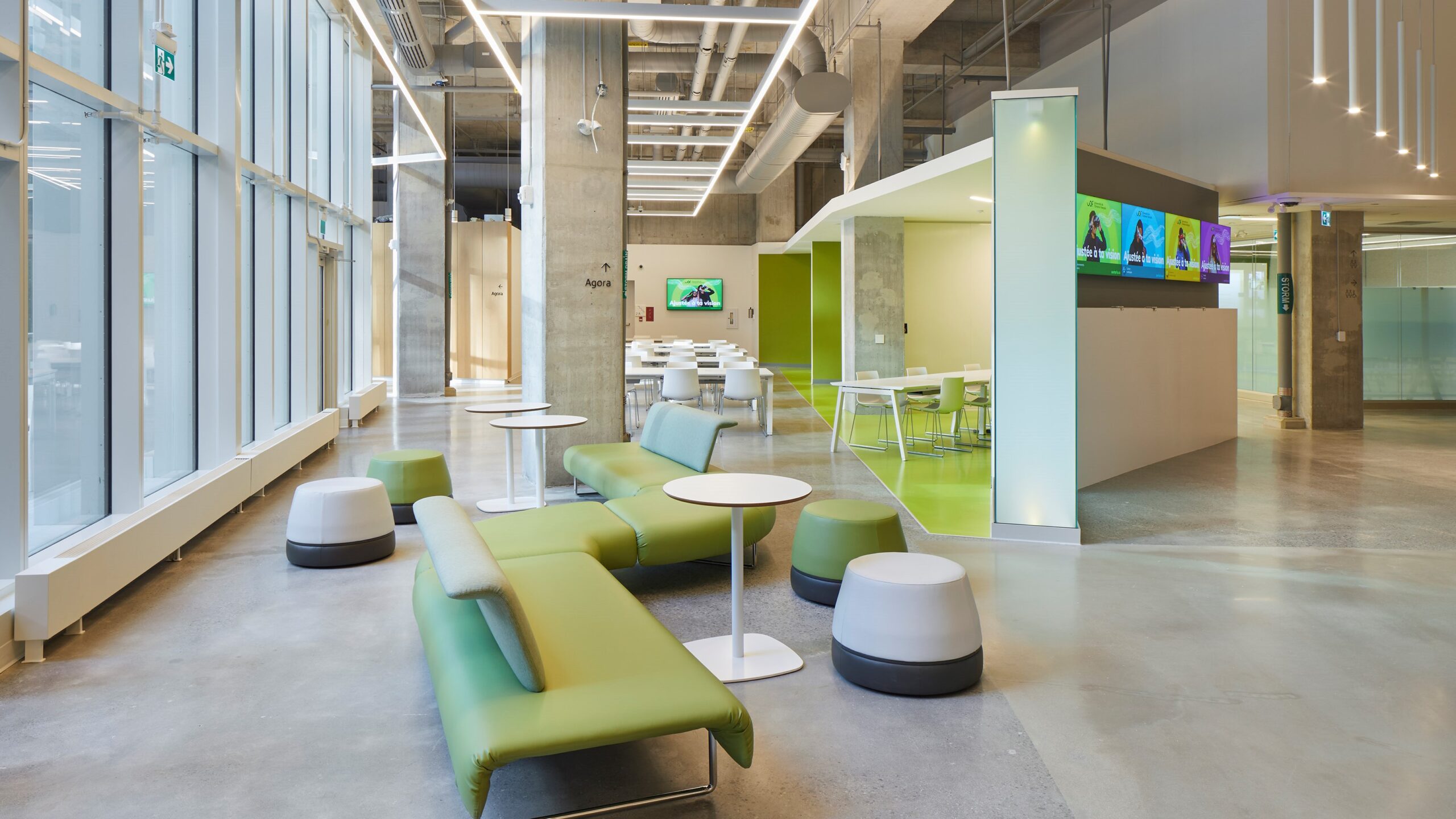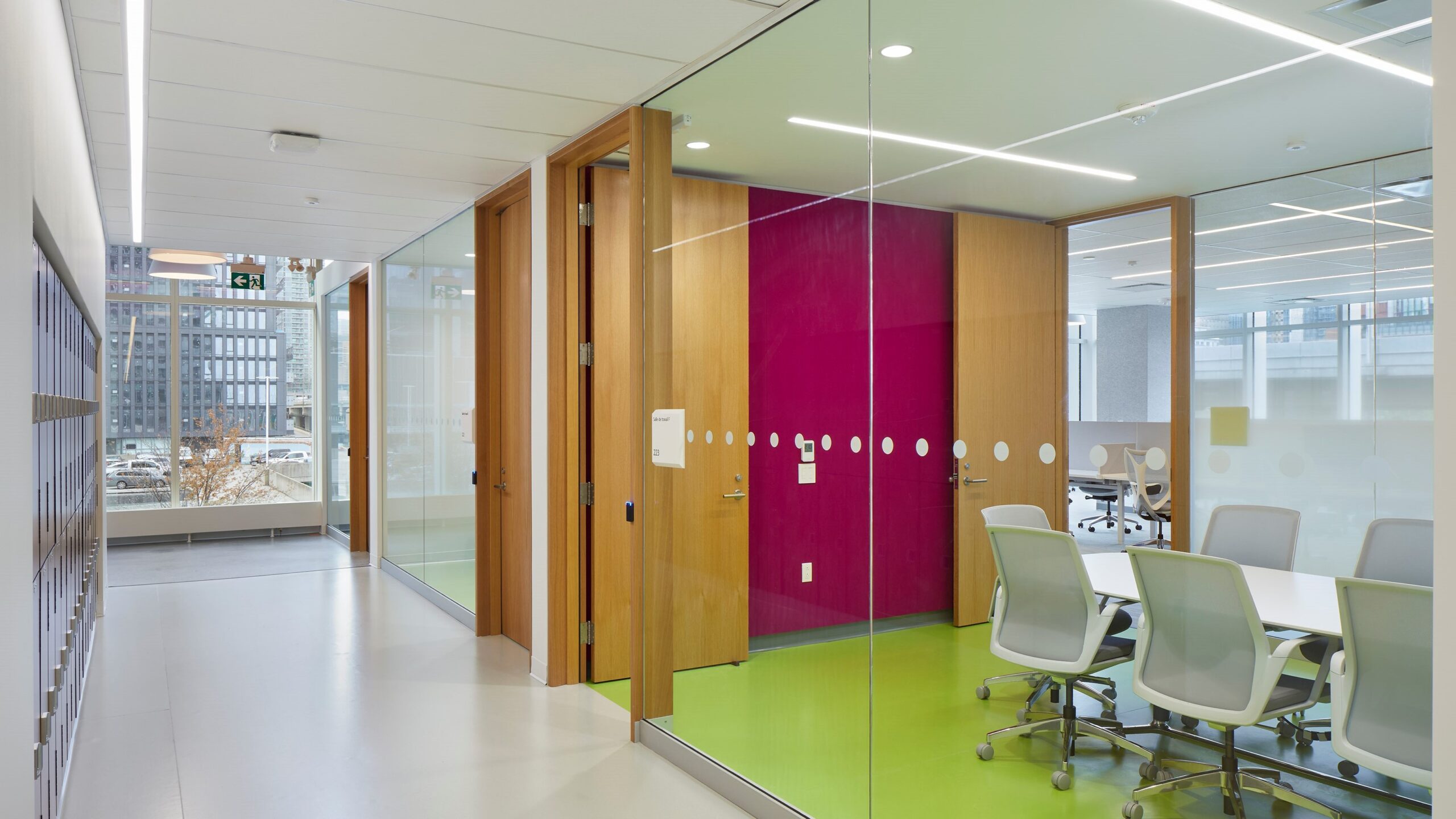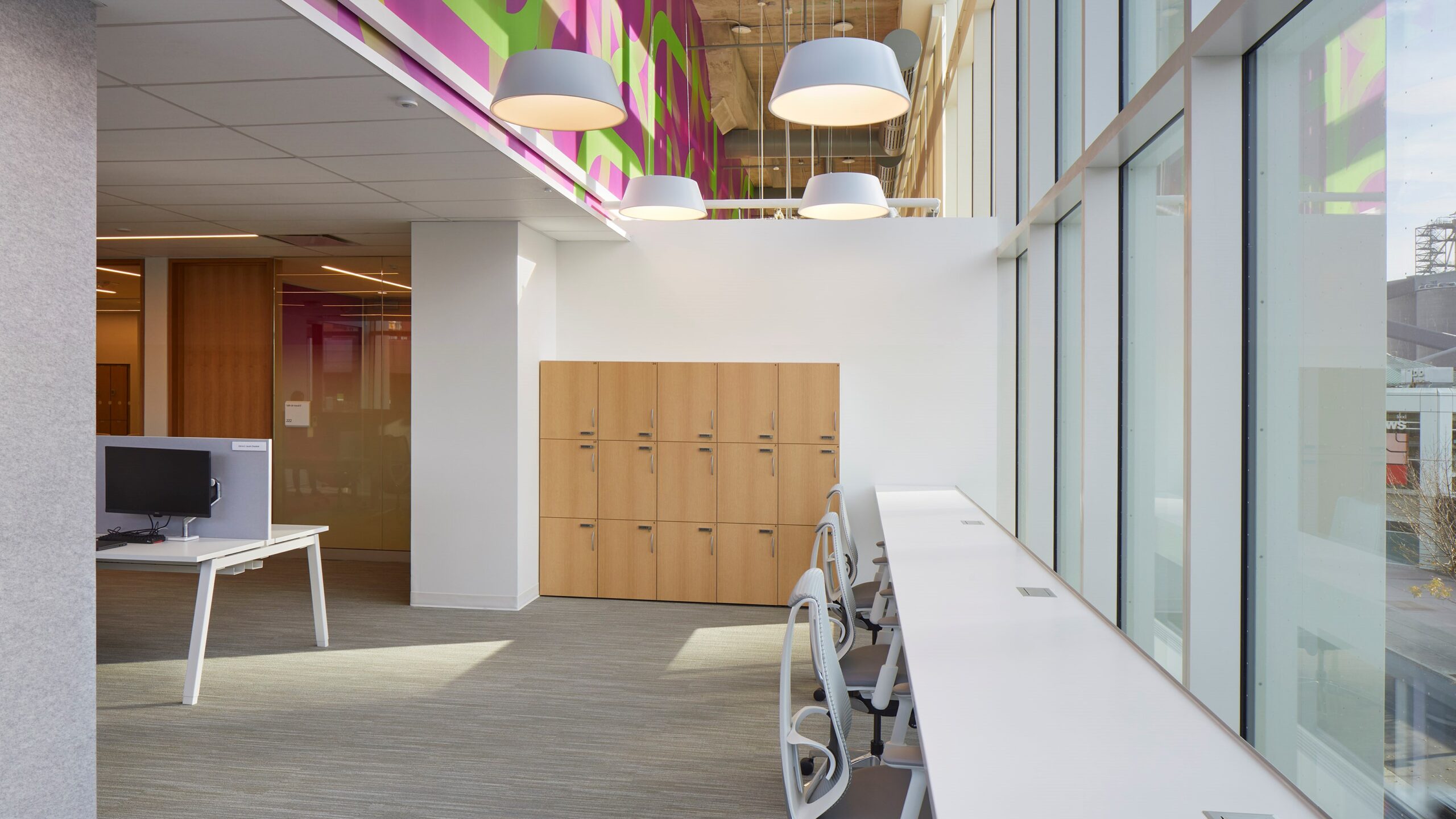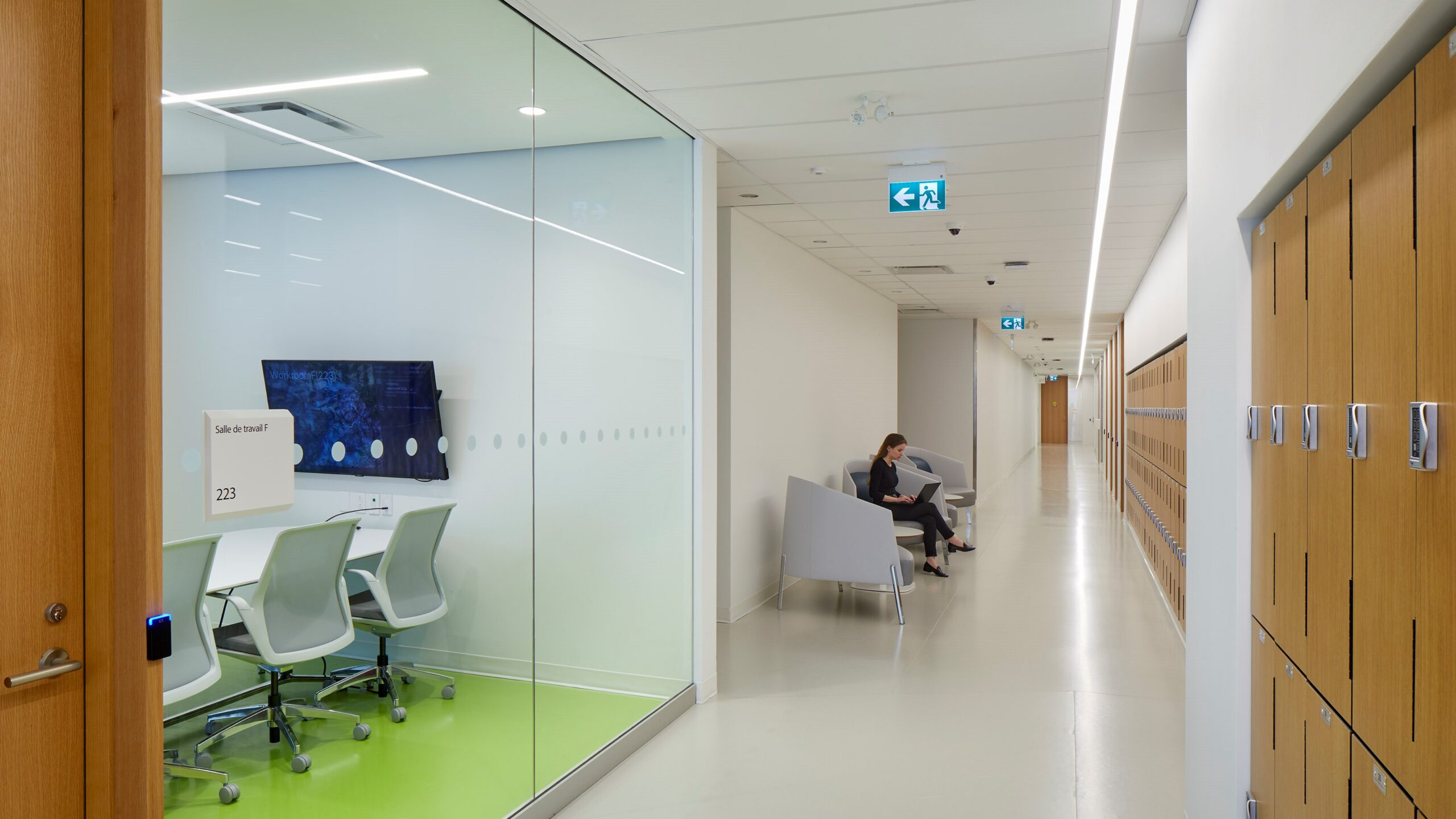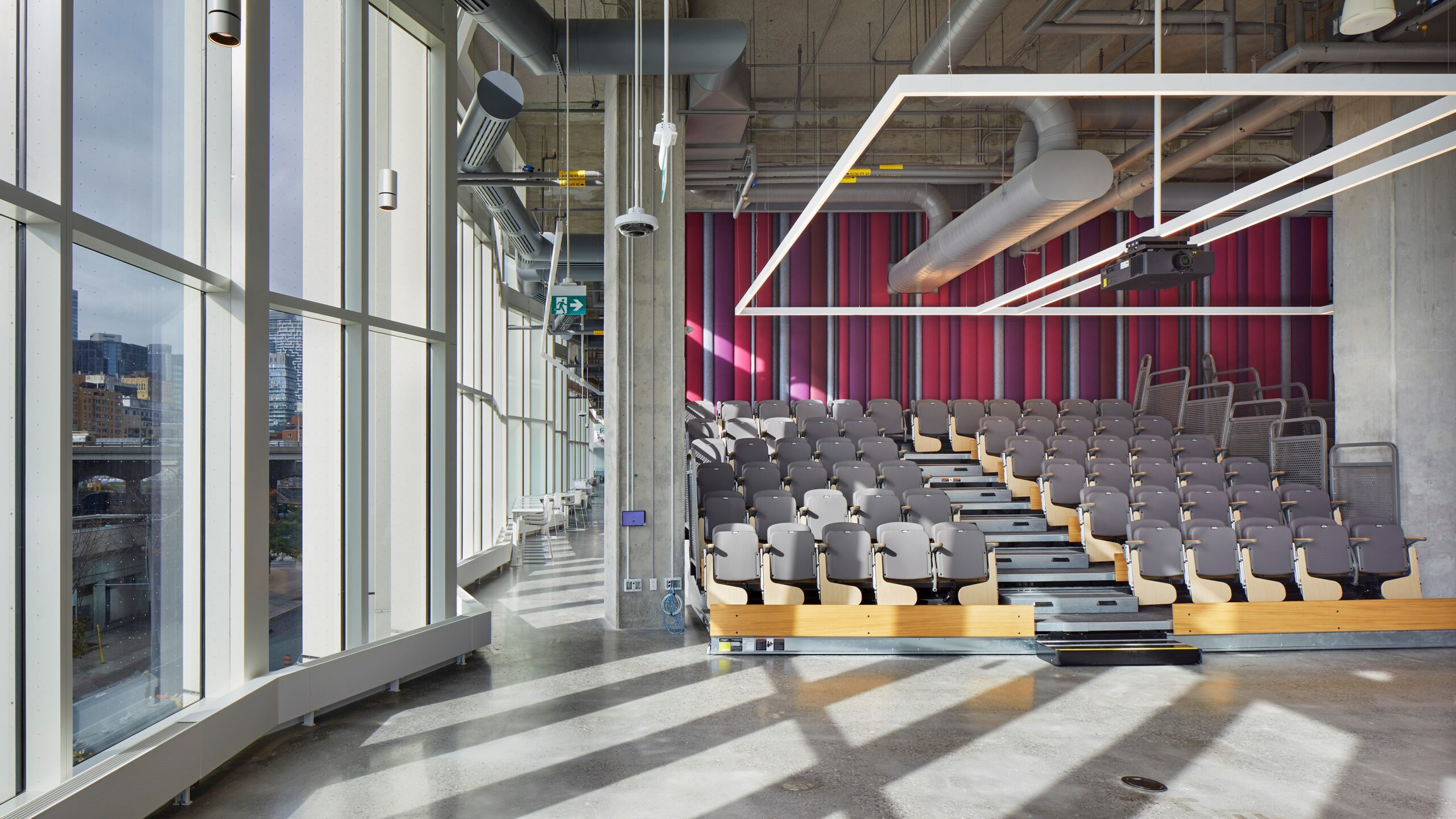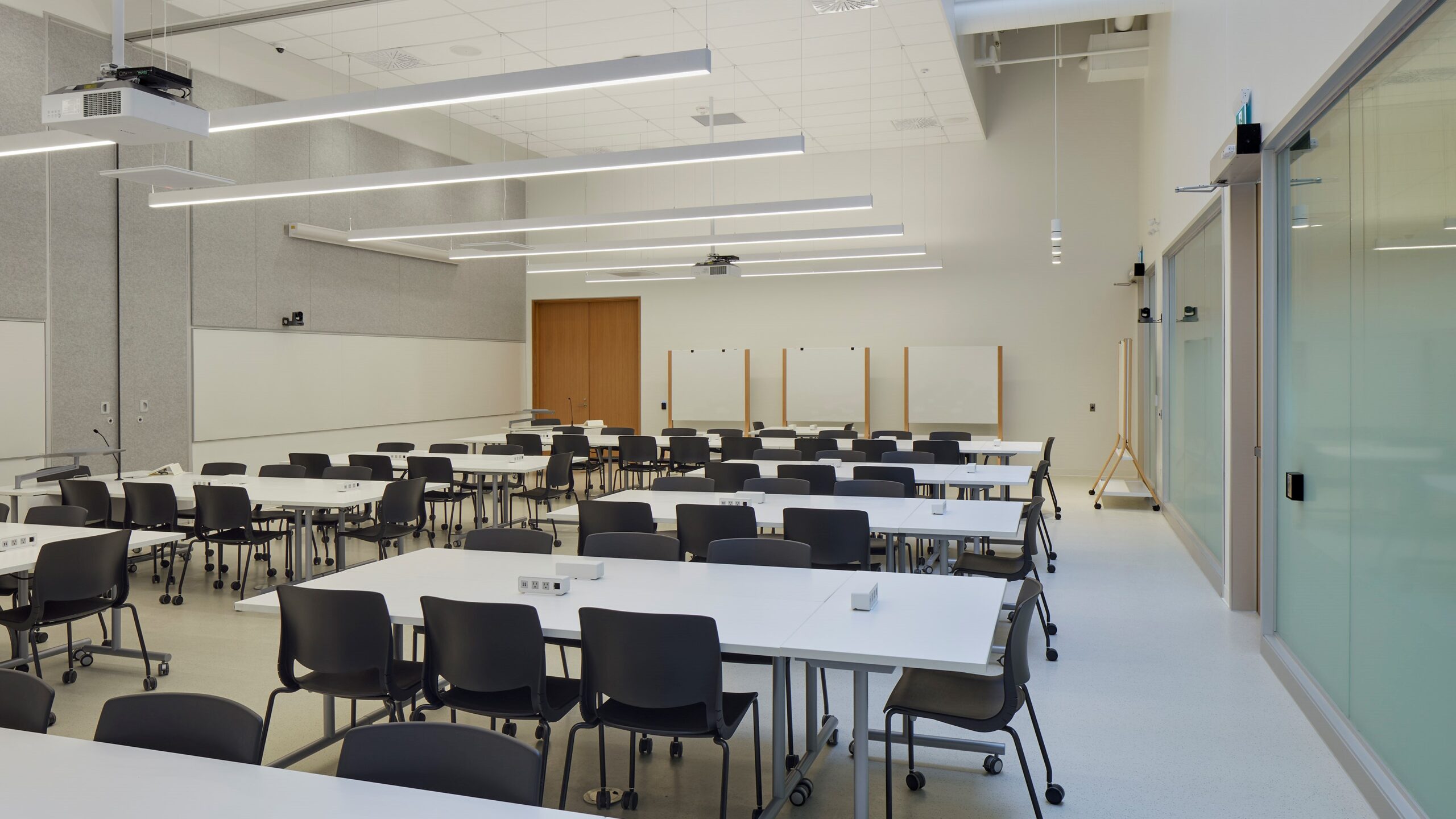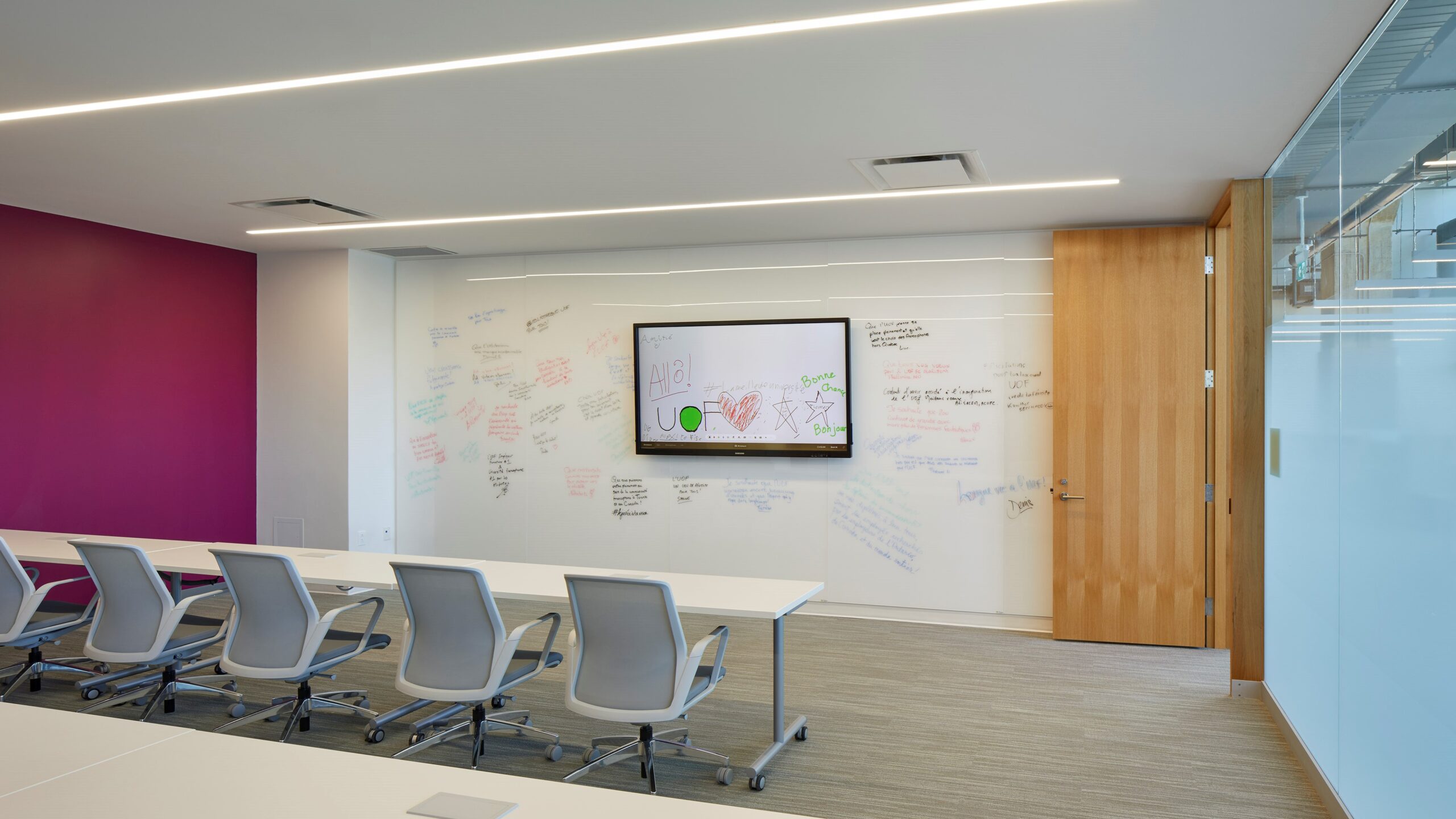 Universite de lOntario Campus pt2 (11) edit
Universite de lOntario Campus (24) edit
Universite de lOntario Campus (39)edit
Universite de lOntario Campus (34) edit
Universite de lOntario Campus (30) edit
Universite de lOntario Campus (17) edit
Universite de lOntario Campus pt2 (04) edit