Lester B. Pearson Memorial Theatre Renovation
Lester B. Pearson Theatre (LBP) is located in the Brampton Civic Centre. Its renovation included both the main theatre space and back of house support space, to enhance accessibility, upgrade health and safety, upgrade technical equipment, and redesign the lobby area. The works required the complete renovation of the basement area to provide a refurbished studio theatre, kitchen, washrooms, dressing rooms, and new barrier free washroom.
The renovation of the auditorium required a complex working platform to enable the replacement of the curved ceiling which was finished with a textured hand-troweled Venetian finish, the installation of the new catwalk, new rigging, and state-of-the-art audio and lighting. New seating and draperies were also provided.
A new theatre entrance/lobby area was created outside of the auditorium to allow ticket-holder access, whilst preventing external light from entering the theatre space. Birch-finished bleachers were incorporated to serve as a communal meeting space for patrons, prior to accessing the theatre.
Photos © City of Brampton
CLIENT
City of Brampton
CONSULTANT
Lebel & Bouliane
BUDGET
$3.0 million
CONTRACT TYPE
Stipulated Lump Sum
SIZE
14,200 sf
LOCATION
Brampton, ON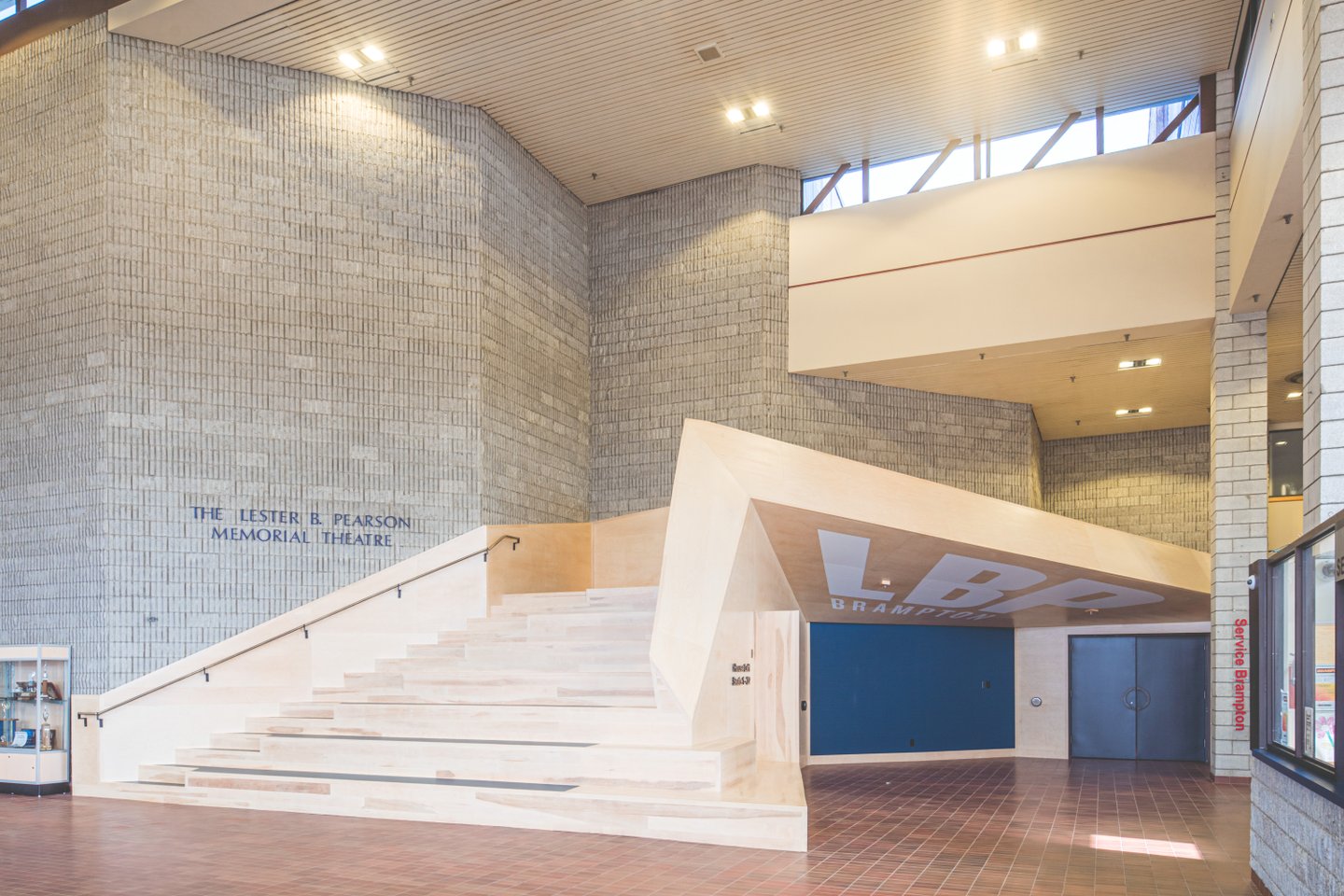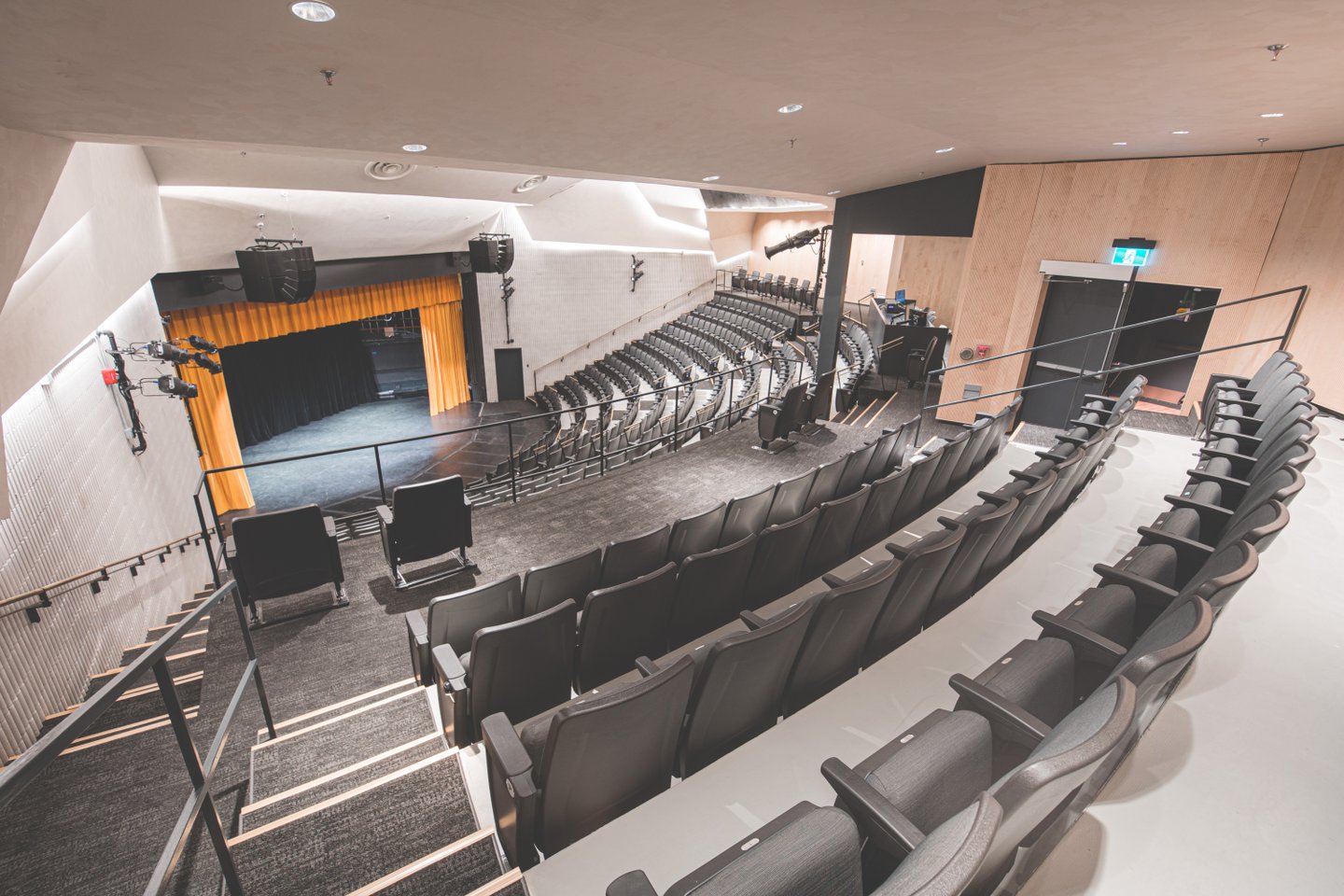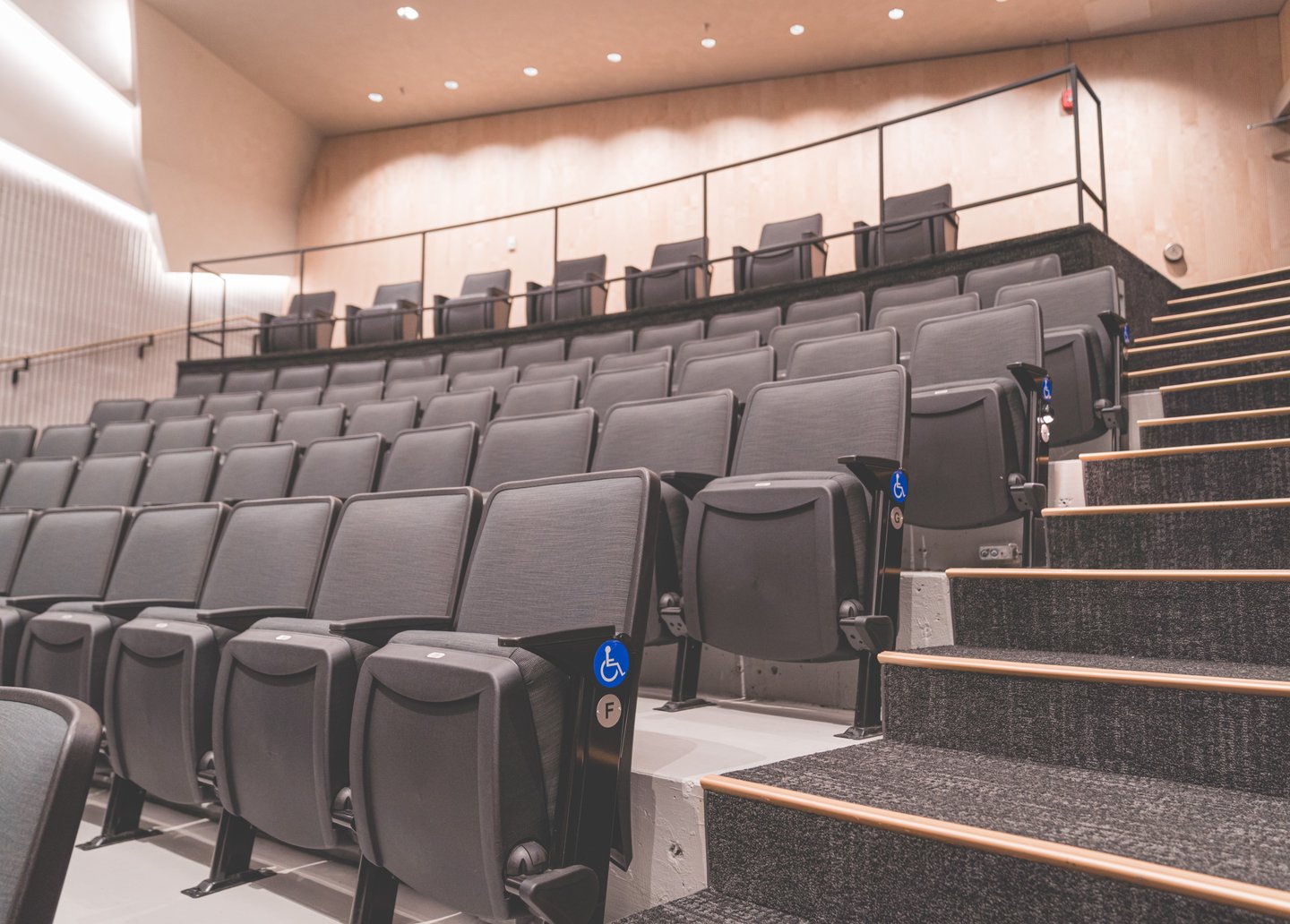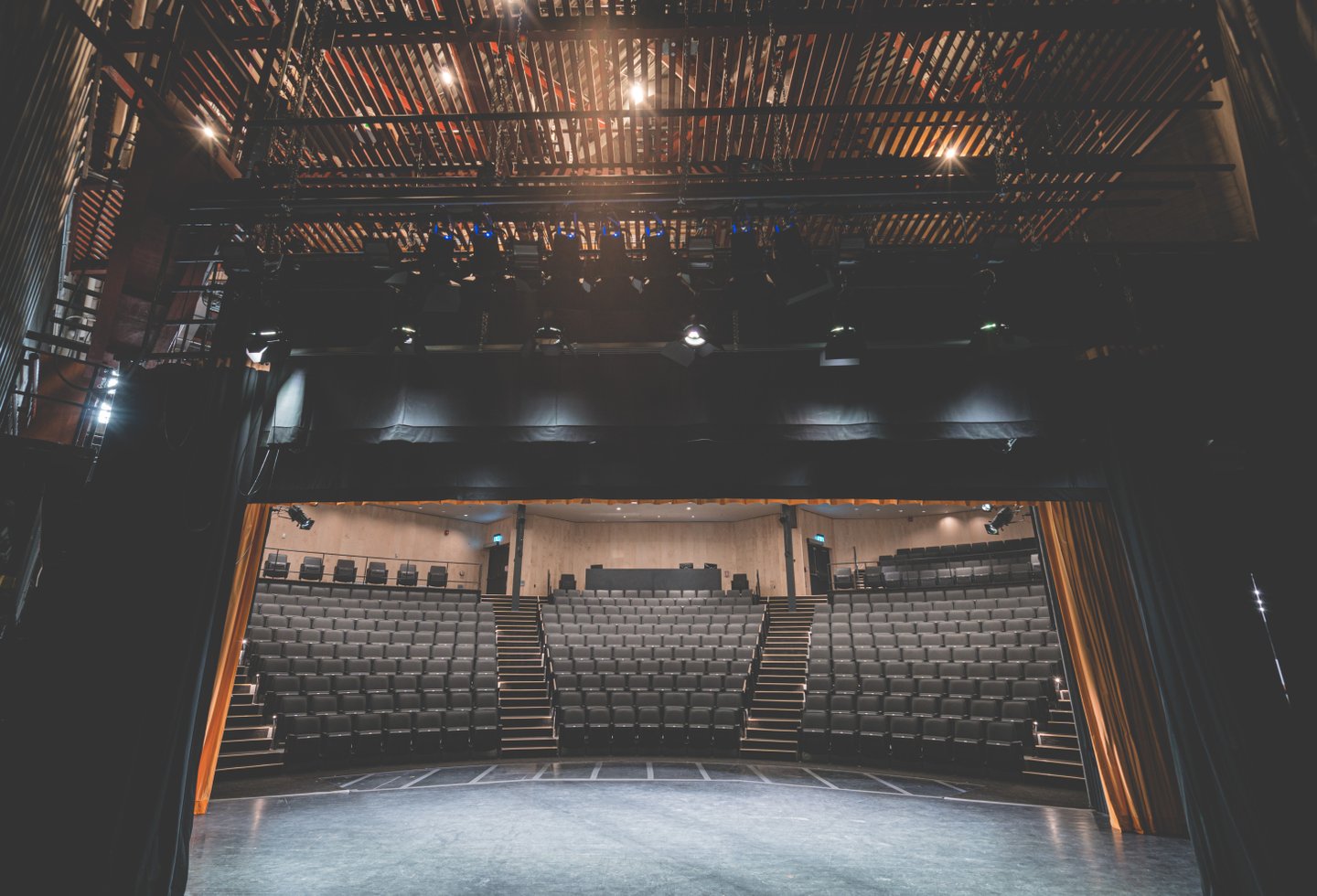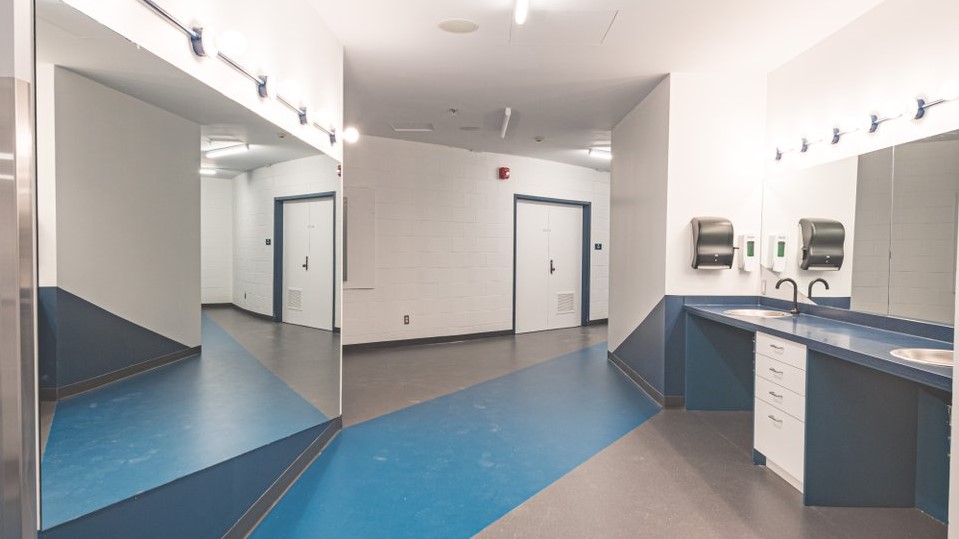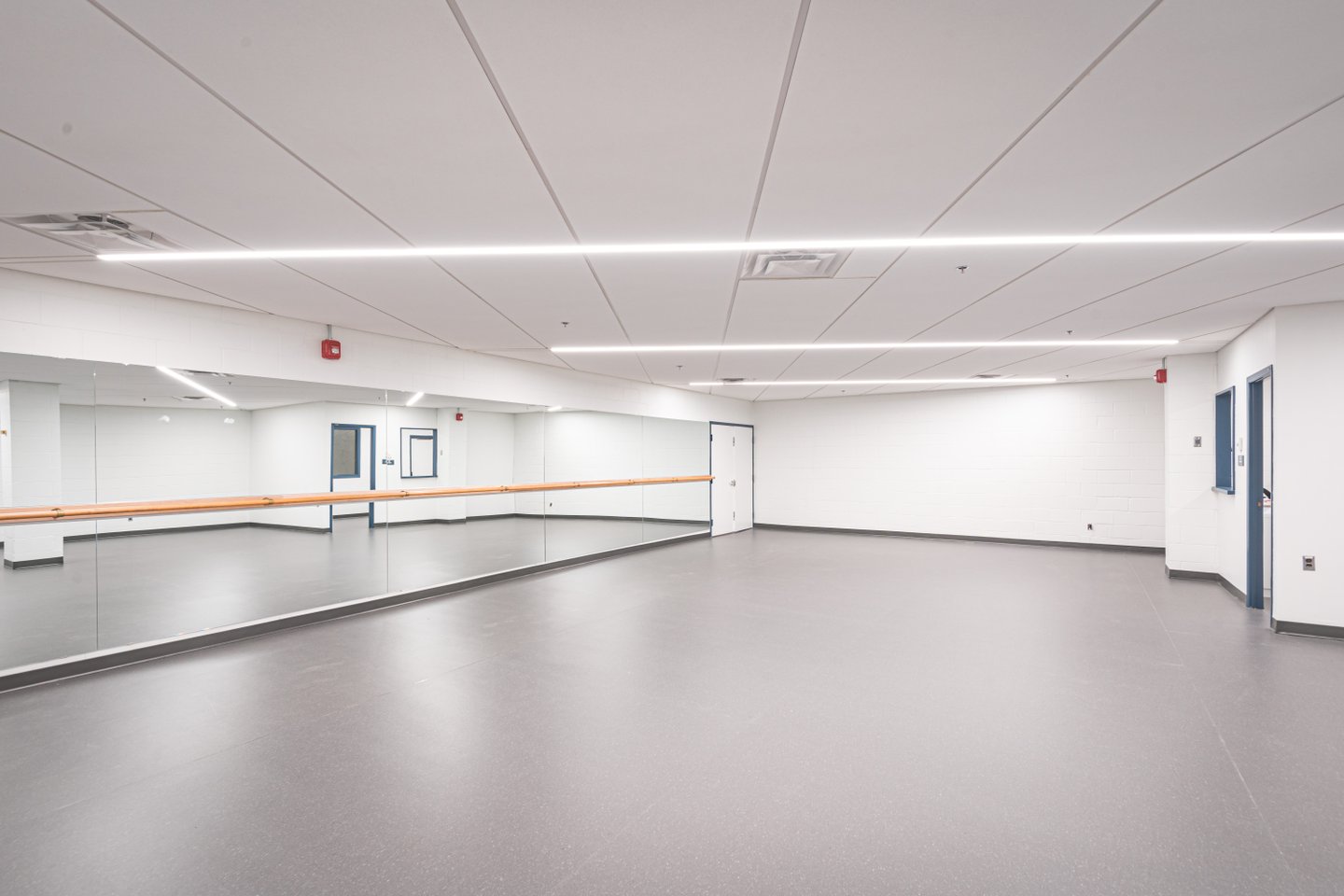 4b6e8ea52b66f1295ffeb346b3dc5678c04ac164612d888c4b862188e34ac48b
49fbdedeeaac2908333f18c01ff90ecd54ddf52eba79a596807e54a6a8ee1c6c
ec3accefc19f8034aac0ebbe63014d325833596af90538e8b6ac3d33b12dabca
442245ab66dfb4d59952ad53f298600f5115e5a172c1fa2e79c73f511fde52b7
4ef2c346305ff628ad2cd2b3161d8773f85c612670e80fb7b62d91584563f1df
918ae7399085024bd86d880213913e91d0cb62527bffbc3ff8eca594ad2542a4