BDA is a back-to-basics company that believes in the time-honoured values of quality, knowledge and client care. We strive to provide simple, functional solutions without compromising high quality workmanship. We approach every aspect of a project with diligence, consideration and an eye to detail.
We have developed a talented professional team of office and site personnel with vast experience and specialized industry knowledge, who work in tandem with consultants and clients to bring the vision on the page to life.
We listen to our clients and believe that communication is the key to a successful project. We are committed to providing efficient, exceptional service that always puts the needs of our clients first. Our constant goal is to form strong relationships, making every client a repeat client. At BDA, every job is a job well done.
The team's proactive approach to problem solving, ability to work confidently and collectively to achieve our desired results have left us impressed and appreciative of BDA's professional approach and the final outcome of our new permanent home.Monica Esteves, Managing Director, Crow's Theatre
Our Team
The team at BDA is multi-disciplinary, experienced and committed to the best quality workmanship possible, and has grown organically since its beginning in the spring of 1997. BDA is led by Principals Brad Daniels and Toccar Brown, with combined experience of over 70 years.
In the office and on site, our 65-strong team includes, but is not limited to, certified quantity surveyors, civil engineers and professional project managers. This broad range of experience and talent ensures the highest attention to detail and knowledgeable decision making.
Management Team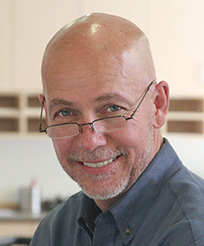 Brad Daniels, Principal
With over 25 years of construction and project management experience, Brad leads the BDA team with practical knowledge and understanding. He has worked on hundreds of projects of varying range and complexity.
Following his studies at the University of Waterloo (Cooperative Architecture Program) and Ryerson University (Bachelor of Technology program in Project Management), Brad developed his construction acumen at Green & Nogue Associates Ltd., Mayhew & Peterson Inc. and Northam Development Corporation, quickly rising in the ranks to senior project management. Brad is a certified Quantity Surveyor, and is a past President of the Toronto chapter of the Ontario Institute of Quantity Surveyors. He is a past member of the Project Management Institute, and is an occasional lecturer at his alma mater, Ryerson.
Brad also has over five years of experience as a development consultant in the non-profit housing sector and has sat on the board of a number of non-profit organizations over the years, including Accommodation, Information and Support (AIS), Trinity Square Enterprises, Crow's Theatre and the Leslieville BIA.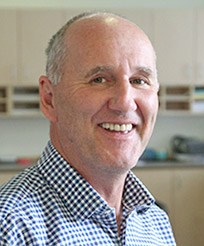 Toccar Brown, Principal
As a principal of BDA, Toccar's role is as Construction Manager, regularly visiting job sites to oversee all work and ensure steady site activities. Toccar also oversees the operations of BDA's Health and Safety Coordinator.
Toccar's expertise stems from over 30 years of experience in the finishing trades in both Canada and Britain. His hands-on skills have laid a vast foundation of knowledge for how construction works, and what makes it work best.
Toccar began his career in construction in Britain, working primarily in the interiors guild. After his arrival in Canada, he established Wallace Contracting Inc., where he was both Partner and Senior Construction Manager.